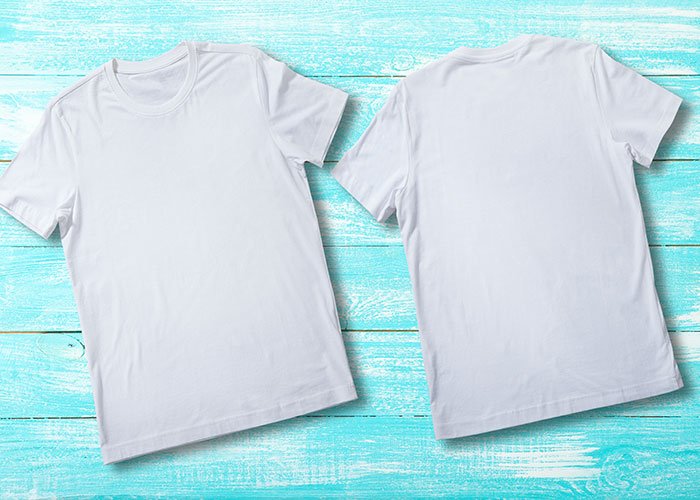 The apparel industry is one of the biggest polluters on the planet, second only to big oil. Reishore Clothing is here to help fix that by offering quality recycled garments using innovative solutions and best practices to cause no further harm to the planet, and also to make a direct impact to our global pollution by diverting plastic from our oceans, rivers and landfills. We are helping to make a difference for future generations by bringing plastics recycling technology into the mainstream and converting something that most of us think as trash into something we all use – t-shirts.
Each t-shirt we produce is made from at least 10 recycled plastic water bottles with a look and feel that is unlike anything else you've seen before in the eco-friendly and sustainable market. The use of recycled polyester over virgin-made polyester is dramatically better for the planet, with reductions in water usage and CO2 emissions upwards of 70%. Whether you're planning a marathon, a corporate event, or just need something to go out in, our casual t-shirts and eco-friendly performance race shirts will make you stand out. Customize great fitting styles the way you want using amazing feel recycled fabrics that come in vibrant stock colors and trims or use your own custom colors.
Credibility
Reishore Clothing exclusively specializes in garments made of recycled plastic bottles, boasting product performance and product detail, including anti-microbial and moisture-wicking features. All of our yarns and fabrics are certified post-consumer plastic waste. Reishore's 100% rPET garments have been engineered for garment recycling, so at the end of its life a Reishore garment can be reclaimed and transformed into a new garment. The old t-shirt is shredded and turned into PET crystal, and is then extruded and turned into new apparel-grade fibers to be spun into yarn for fabric weaving.
BENEFITS
Each t-shirt order identifies the numbers of plastic bottles used to complete the order
Superior soft hand feel and currently best in the market
Reishore provides metrics that allows you to track and promote your efforts. The measurements can be used as a carbon offset, and a total environmental impact statement will be sent at year end
Recycled garments are anti-microbial and moisture-wicking
Recyclable garments to end waste and complete the cycle
We have control over a tight supply chain, from fiber, yarn, cut, sew to finishing
All garments are certified and verified to ensure credibility
We help the planet by taking a major global plastic waste problem and turning it into a desirable product
Reishore promotes the benefits and possibilities of plastic recycling